Mill Dene Garden, School Lane, Blockley, Moreton in Marsh, Gloucestershire, GL56 9HU
Tel: 44(0)1386 700457 | Email: info@milldenegarden.co.uk
Web site design: Eagle Design Ltd | www.eagledesign.net | 0845 2308955

RHS Partner garden - Mill Dene Garden - Hidden in the Cotswolds - +44(0)1386 700457

Foreign Press Article 2015
Mill Dene has been featured in a new article for "De Tuinen van Eden/ Les Jardins d'Eden" a Belgian/Dutch/French publication by Marieke van Gessel and Modeste Herwig
Mill Dene on TV
A new internet TV station for the local area, CotswoldTV, caught up with Wendy at the Cotswold Vintage & Modern campaign in March. To see the interview, click the link.
www.cotswoldtv.com/feature_player_fftv.php?id=1121e

We were also featured on ITV's Love your garden on July 16th which was fun.
August 10th we were on Countryfile on a item about WRAGS (Women Returners to Amenity Gardening.)
The four hedgehogs we bought from Glos Wildlife Centre disappeared the next day. They should take care of the slugs and carpillars.The Dipper made a brief appearance, but I guess is now making a nest. We have found two really good caterpillars in the garden this week: an Elephant Hawk Moth (top) and a Fox Moth (bottom).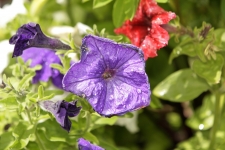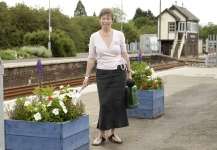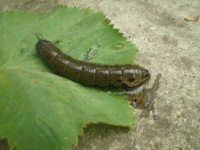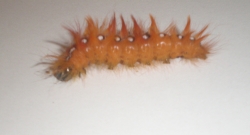 School visits
can be arranged with pleasure. Please ring Wendy Dare to arrange.

RHS Partner garden