Mill Dene Garden, School Lane, Blockley, Moreton in Marsh, Gloucestershire, GL56 9HU
Tel: 44(0)1386 700457 | Email: info@milldenegarden.co.uk
Web site design: Eagle Design Ltd | www.eagledesign.net | 0845 2308955

RHS Partner garden - Mill Dene Garden - Hidden in the Cotswolds - +44(0)1386 700457

PLAN YOUR VISIT TO MILL DENE GARDEN
Welcome to Mill Dene Garden where everything for a special day out awaits you.

MILL DENE OPENING TIMES
May & June
Closed from 2nd July (including Charity Open Sundays)
Re-opens 28th August to end September

Wednesday - Friday: 10 – 5pm (last entry 4pm)
Saturdays: 9 - 1pm
Bank Holiday Sundays and Mondays: 2 - 5pm

OPEN SUNDAYS FOR CHARITY 2017
2 - 5pm
Please note that we operate an Honesty Box system because we trust you all!! So it helps if you have the right money.
PRICE OF ADMISSION
£7 adults, £6 concessions,
£3 Child under 15 with free garden trail
Group rates: a 'group' is 20 people or over and the rate is £6 per head.
Carers & their charges - free.

DISABLED ACCESS
Please note that parts of the garden are steep, but there is 50% wheelchair access. Please ring ahead to reserve disabled parking and for the ramps to be put down.
Also it is dangerous for toddlers.





FOR A TASTE OF THE GARDEN, TAKE A LOOK AT THIS BLOG FROM A PREVIOUS VISITOR
https://thegardengateisopen.blog/2017/05/14/mill-dene-garden-a-plethora-of-paths-and-steep-slopes-36

School visits
can be arranged with pleasure. Please ring Wendy Dare to arrange.
Group visits can be arranged. Please click here for more information.


Please note our cats have requested that only assistance dogs are allowed.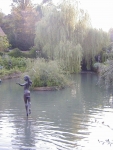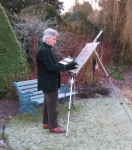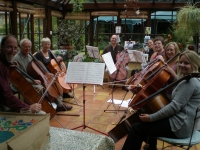 RHS Partner garden