Mill Dene Garden, School Lane, Blockley, Moreton in Marsh, Gloucestershire, GL56 9HU
Tel: 44(0)1386 700457 | Email: info@milldenegarden.co.uk
Web site design: Eagle Design Ltd | www.eagledesign.net | 0845 2308955

RHS Partner garden - Mill Dene Garden - Hidden in the Cotswolds - +44(0)1386 700457

Swimming Tuition from the Cotswold Swimming School

Melanie Spencer will be teaching children to swim on Monday & Tuesday afternoons from 3.45pm and Saturday mornings in Mill Dene's heated swimming pool.

She has been qualified for over 14 years RLSS and ASA. She worked for the education Dept of a County Council before setting up her own swimming school in the Cotswolds.

Children are taught all four strokes and all skills necessary for water confidence and importantly, safety.
For younger children, Melanie is now offering 45 minute baby swim sessions on Tuesdays at 1pm
Pool Based Exercise
New for 2018 at Mill Dene, Melanie will be offering the following exercise classes:
Aqua Aerobics: Mondays at 10am & 11am
Circuits – Seniors: Tuesday at 10am
Circuits – Super: Tuesdays at 11am

For full details on times and prices for all sessions please contact Melanie:

Tel: 07947 77 02 94
Email: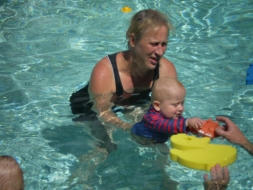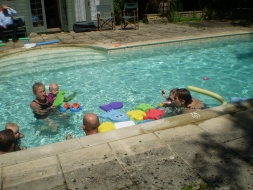 School visits and other groups
can be arranged with pleasure. Please ring Wendy Dare to arrange.

RHS Partner garden